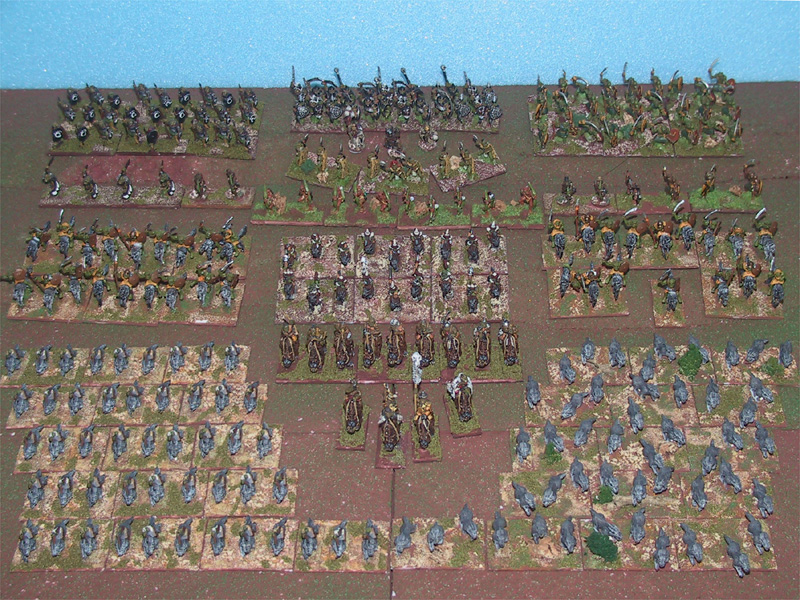 From top to bottom, left to right.
Orcs warband, Great Orcs, Orc warband.
Various skirmishers and Axe welding Orc bodyguard.
Orc wolfriders, Goblin wolfriders and more Orc wolfriders.
Orcs Elite Boarriders.
Goblin wolfriders and wolves.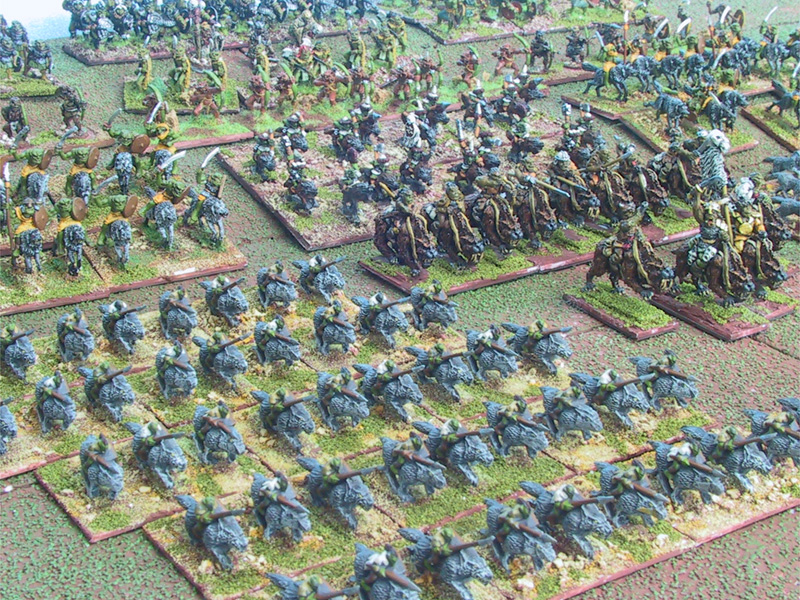 Orcs of the White Eye, from Alternative Armies Goblin Hordes.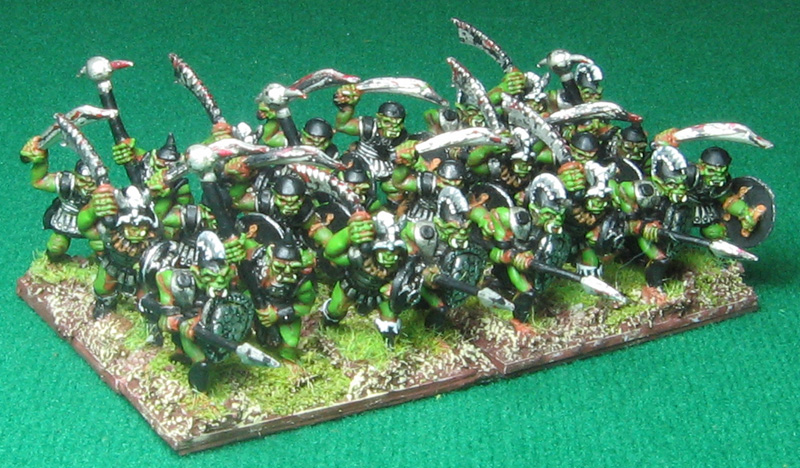 Great Orcs from Black Raven Foundry.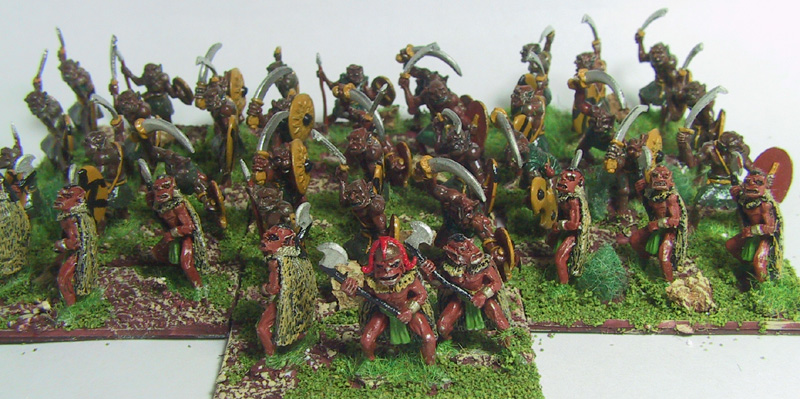 Back - Orc warband. A mix of AA and BRF.
Front - Orc bodyguard from AA.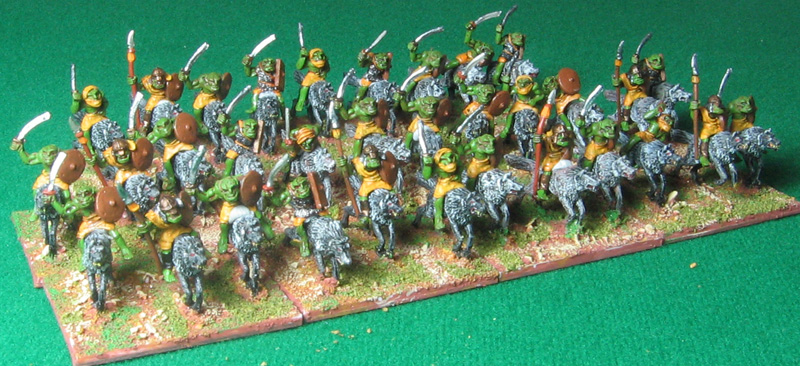 Orc wolfriders from Alternative Armies.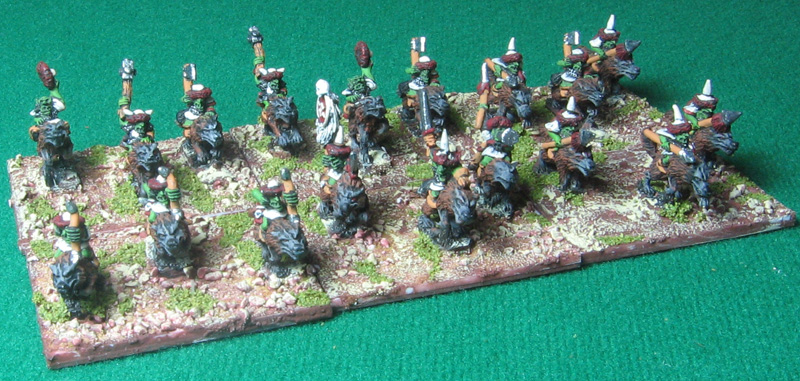 Goblin wolfriders. These are GW 10mm Warmaster figures. Got this pack cheap in the bargain bin.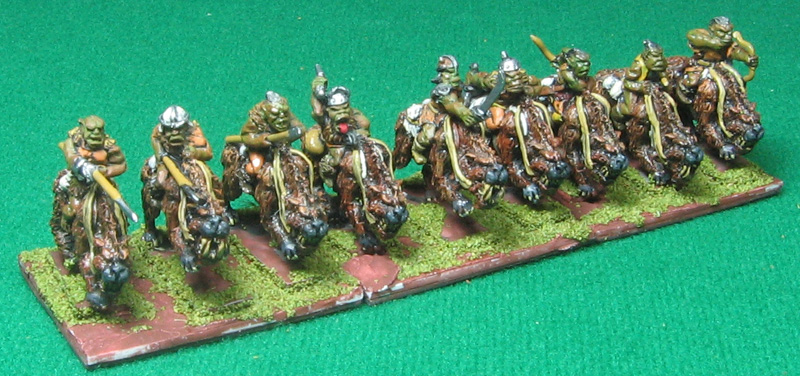 Orc Boarriders. Beautiful figures from Eureka ... I don't do them justuce.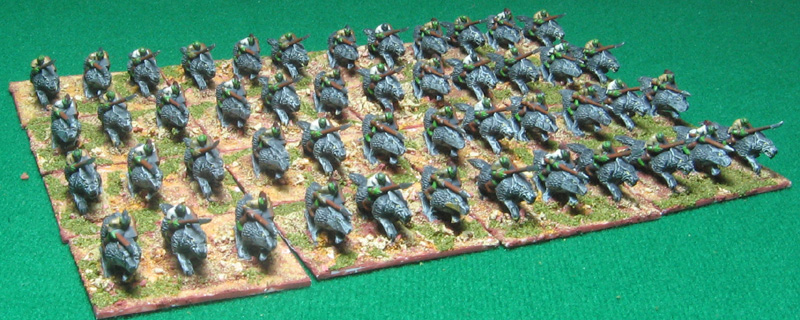 There 3 pictures are of wolves and Goblin wolfriders from GW's Battle of Five Armies boxed set. Pairs of wolves were originally joined head to tail and I had to cut them apart.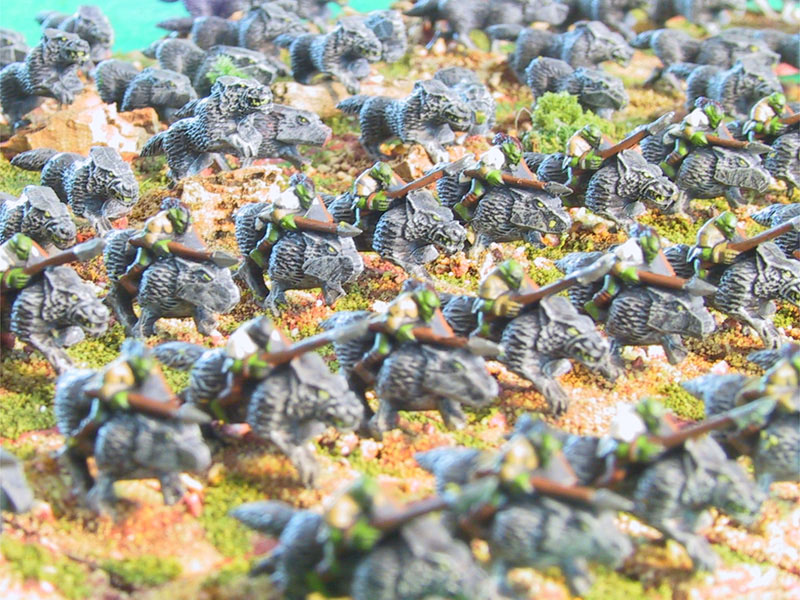 You can see quite clearly where are cut the wolves apart.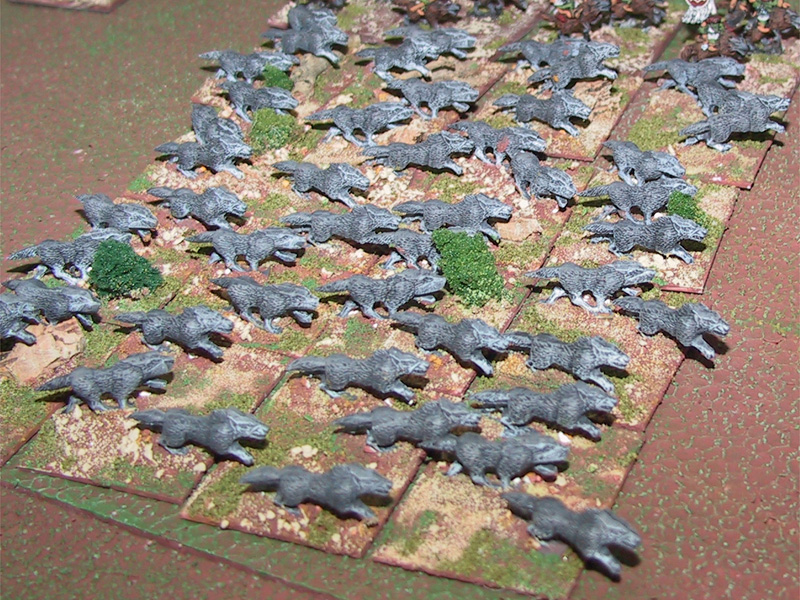 But I think they still look quite good in one big pack.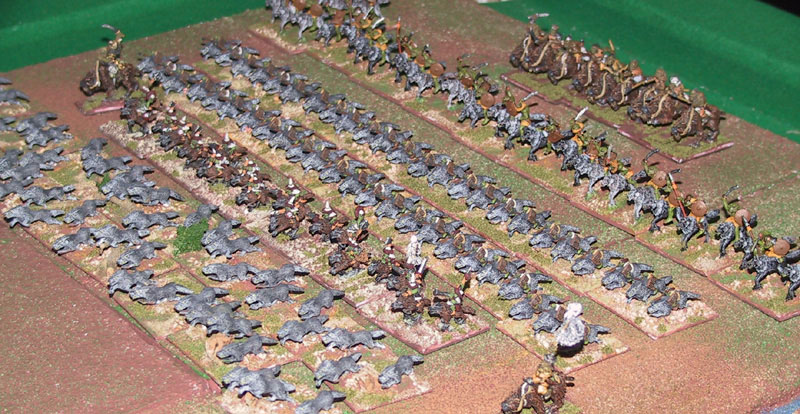 Here is the enitre mounted arm of my Orc/Goblin amry deployed for a refight of the Battle of Five Armies.